Order Parts and Accessories Online in Woodlawn, VA
Parts Request
* Indicates a required field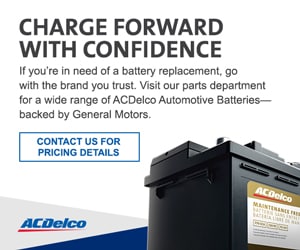 Order Chevy Parts, Accessories With Online Ease Near Woodlawn, VA
If you've ever searched for parts or accessories from a large auto-parts box store or other vendor, you may have found the experience a bit frustrating. That's often because many auto-parts shops take an impersonal approach or their sales staff aren't well-versed.
At Johnson Family Chevrolet, we pride ourselves on making it simple for our customers to find the parts they need, when they need them, near Woodlawn, VA.
OEM (Original Equipment Manufacturer) Parts Ordering the Simple Way
Our Chevrolet OEM parts center offers several ways to search for components you need for your next, at-home project. We also have a reputable service center that can install ordered parts and new tires, if you prefer.
So, here's why you'll want to buy your Chevrolet parts and accessories with us.
Always the OEM Parts, Accessories You Need
We carry a wide array of the most needed, Chevy OEM parts and accessories.
If there's something we don't have on-hand, we can get it for you quickly. Plus, our associates know auto parts.
They can provide assistance if you're not sure which item you need. This a Johnson Family Chevrolet guarantee.
The OEM Advantage Near Woodlawn, VA
We sell genuine Chevrolet OEM parts. So, you can rest assured the products we carry are of the highest quality.
And unlike aftermarket parts, OEM products are made specifically for your vehicle by the manufacturer with warranties intact.
Convenient Ordering
If you're ready to make your next part or accessories purchase, you can do so conveniently on our website. The process is easy and intuitive.
Then just pick up your order. You can also schedule an appointment to have your parts installed by our expert technicians.
Johnson Family Chevrolet - Offering OEM Parts, Accessories Online
Contact us with any questions when seeking to order OEM parts and accessories.